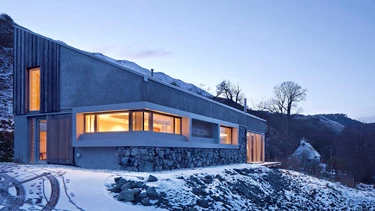 Oblong windows
Oblong windows are windows that have a rectangular or elongated shape. Usually narrow on one dimension, they can be horizontally oriented or vertically oriented depending on what purpose they need to serve.
Made to measure Good for basements Daylight optimization Energy optimization
Also called clerestory windows, oblong windows are usually placed at the top of a wall, close to the ceiling or roof. The purpose of these windows is primarily to let natural light into a building while also providing a unique architectural element to the facade or interior. You can often find these types of windows in rooms that require additional amount of light, like basement and hobby rooms, and also on top of the entrance door (in this case they are called transom windows).
Narrow vertical windows can be used to create visual interest and add to the overall aesthetic of a home, increase the natural light on small portions of walls or used as a sidelight to main entrance doors.
Benefits of choosing VELFAC windows
VELFAC oblong windows offer the same benefits of all VELFAC windows: beautiful design, excellent thermal efficiency and lifespan of minimum 40 years.
At VELFAC, every window is made to measure, so you can choose the size, colours inside and out and also the glass options that suit style and vision. Made with warm wood on the inside and durable aluminium on the outside, our composite windows offer a beautiful, flexible solution without compromising on performance.