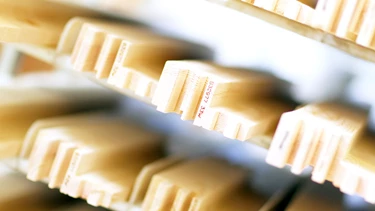 FSC® – Responsibly managed forests
VELFAC commitment to the environment.
Responsible forest management means leaving the forest in a condition where it can benefit future generations.
FSC (the Forest Stewardship Council®) is an international, non-governmental organisation (NGO) dedicated to promoting responsible management of the world's forests, and is supported by other NGOs including WWF, Greenpeace and the Woodland Trust.
The FSC® label provides a credible link between responsible production and consumption of forest products, enabling customers and businesses to make decisions that benefit people and the environment.
Illegal logging is a common practice in many parts of the world, but the FSC certification system provides a guarantee that the timber used for VELFAC windows and doors can be traced through the supply chain and comes from responsibly managed sources.
FSC certification is about:
Promoting responsible forest management techniques
Recognition and respect of the rights of indigenous peoples living near or in forests
Traceability of all timber back to the forest of origin
Consideration of nature, wildlife and people
The entire VELFAC production of windows and doors is FSC certified. Exceptions are only on component level.
VELFAC windows and doors have a code that confirms that the product is FSC-certified. The certification process itself is carried out by an impartial third party entity, and audits are carried out yearly to verify the state of our activities and the compliance with the FSC required standard.
Download our certificate and learn more